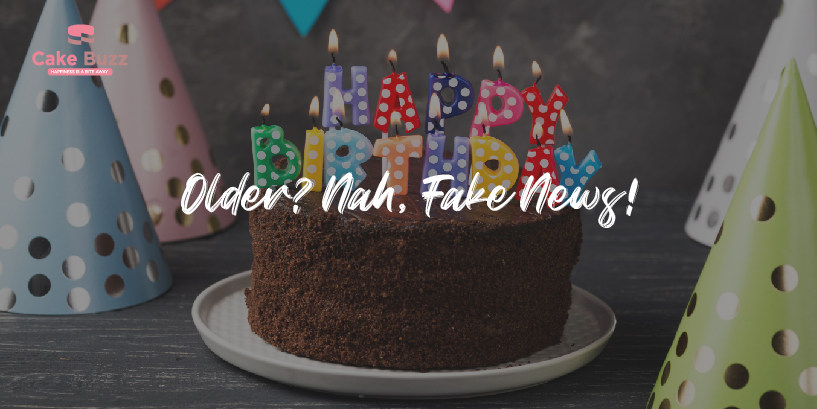 10 Funny cakes messages to make her smile
10 Funny cakes messages to make her smile – Is it your best friend, girl friend, sister, wife or any special girl's birthday? Do you want to surprise her with something extra ordinary on her birthday? Well, we are quite sure that you might have something planned for her on her special day.
But, do you want to know what extra can you do for her to make her smile. You can get her a personalised cake with some personalised message to make her smile even more and make her day a lot more lit. Below we have a few suggestions of some funny cakes messages to make her smile.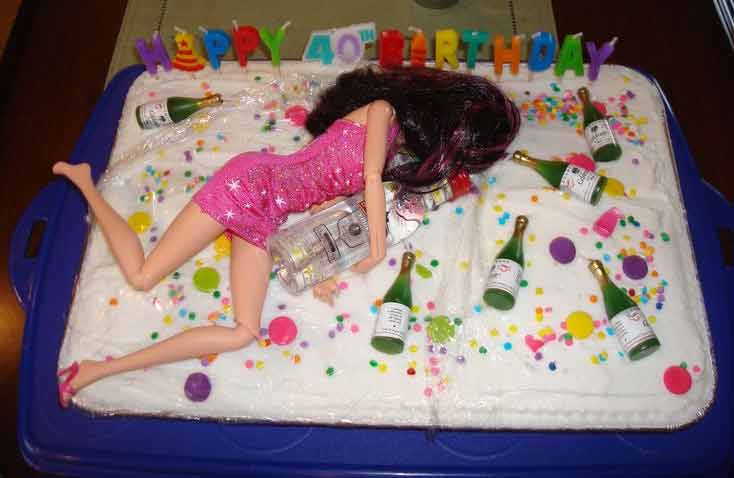 P.S – You can get these messages written on her cake in the style you want through chocolaty.in. Our bakers specialise in baking the cakes in unique styles and can also write these messages in unique fonts and styles.
10 Funny cakes messages to make her smile
#1 The age factor truth
 Yes, age does not matter and not that we can control it but she is definitely concerned about her age in a witty way.
So you're 30 now, welcome to the beginning of your mid-life crisis
Sweet 16 is the age when you think you know everything, just wait till you become an adult.
As you enter your 30s, a cake becomes the answer to all your problems.
 #2 The adult life
 The adult life is nothing like people think it is going to be. Time to get witty about it too.
In adulthood, birthdays are the day when you can eat cake legally
If you want to age well, keep eating cake (but only on birthdays
Congratulations on turning 51, you are closer to 100 than 0.
#3 The joke is on you(r) age
 Cakes in the adult life is all about eating the cake now and regretting later because of the weight factor.
You are what you eat, so make sure to add some spices to your meals
Cakes not only increase your weight but also increase your age
How are you minding the calories today? If everyday is a cheat day for you.
#4 That mid life crisis
 Just when she is entering her mid life phase.
 You are 30 and yes you are right, you are old!
Happy birthday Buddhi!
30s and still unstable? How do you do that, grand ma?
 #5 The perfect age to goof
She might be a li'l old but yet she is funny!
Stop twerking around, your butt is old!
Take care of your bones and stop dancing now.
Stop scaring kids with scary noises and start worrying about your future now.
 #6 The Didi – Aunty Life Cycle
She is totally scared of it, so let's together laugh it off!
Be ready to listen to 'Beta, Tumhari Umar Me To 2-2 Bacche Kar Liye The Humne'.
Happy Shaadi kab karogi, ladka nai milega phase
Bye didi, hello aunty!
 #7 Spill the Truth
 Truth but make it funny!
You still got it, don't worry!
It's still doing it's job honey.
Ageing like fine wine with fine lines!
 #8 The guess game
 Tell her to guess the flavour of the cake and then have it.
Guess and then ace!
Whatcha inside, you raspberry?
You are the sangria but what's inside this?
 #9 The one with the wish
 Make some funny wishes for her. As friends or special people, you need to surprise her with some funny wishes.
God, we have a deal, let other's grow old and not me.
Oh lord, no grey hair, no knee pain, and no heavier bills please.
Let's settle on being forever 21.
Eat and Wait for your double weight
 The cakes are obviously going to add the calories so why not do it without being stressed.
A moment on the lips, forever on the hips!
I want to go on a guilt trip of eating over loaded desserts
Pleasure – Cakes? Guilty pleasure – More cakes? Guilty – That calorie.
 Weren't these cake messages funnier? We know, they were and these are just going to add so much of sass to your birthday parties. Cakes are something that is always special for the receiver and also adding personal messages to it make it a lot more customised.
All of these funny messages and lots more can be added on your cakes if you order your cakes from chocolaty.in. Through our website, you can find cakes in a lot of varieties of different sizes, shapes, and flavours. You can customise any of the available cakes form our website with personalised messages. You can also get some cakes customised from scratch on our website. We are the one stop shop for all kinds of fancy cakes and more.
10 Funny cakes messages to make her smile – Is it your best friend, girl friend, sister, wife or any special girl's birthday? Do you want to surprise her with something extra ordinary on her birthday? Well, we are quite sure that you might have something planned for her on her special day. But, do you…