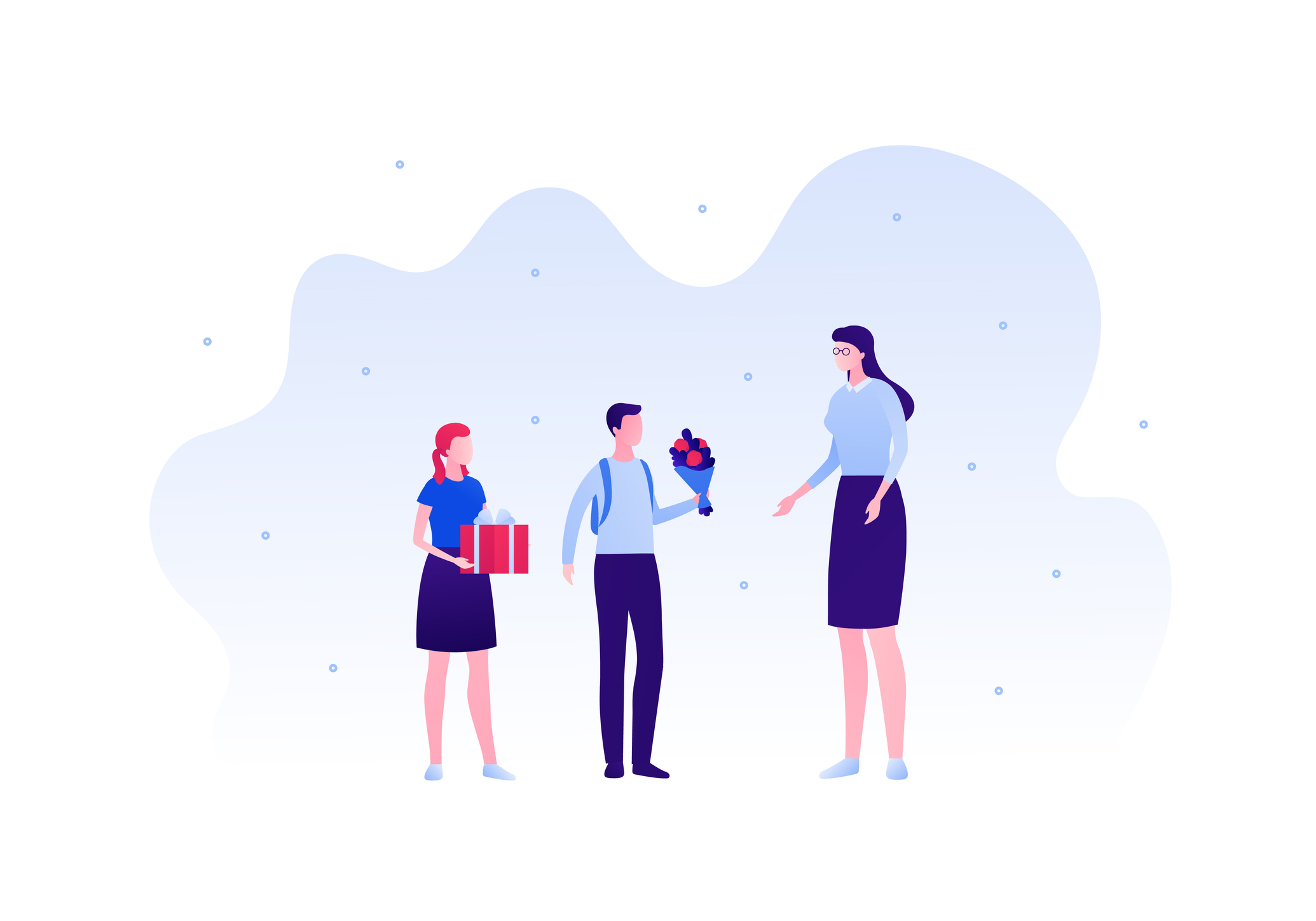 Teacher's Day Celebrations – Top 9 Thoughtful Gifts for Your Favourite Teacher
Top 9 Thoughtful Gifts for Your Favourite Teacher – The annual teacher's day is right here, it is celebrated on September 5th in India, as we all know. Celebrating teacher's day and seeing your favourite teacher smile is the most beautiful thing to experience. This day is probably one of the most important days in the lives of students and teachers. Students get to express their gratitude and love for their favourite teachers who are constantly working to shape their lives. To make it a little easier for you, we thought to curate a nice collection of gifts for teachers that are extremely thoughtful and expressive.
Check out some really thoughtful gifts that you can give to your teacher and tell them how important they are to you. Go through this selection and choose the gift that you think will help your teacher the most and will also be likeable.
 Top 9 Thoughtful Gifts for Your Favourite Teacher
Marked Sipper Water Bottle
Okay, so we thought to begin with the most universal gift that would suit, will be required, and will be loved by every teacher. The gift is nothing other than a sipper water bottle that is marked with timings. So, in this busy lifestyle, we all tend to miss drinking enough water throughout the day. This water bottle comes in handy for such people in which timings are marked drink water that acts like a reminder. This sipper will help your teacher to have water on the go throughout the day. It is an extremely thoughtful gift to keep someone hydrated throughout the day.
Premium Post Its Gift Set
Teachers have a million things going on in their minds and in their routines, every single day. They have to take care of a lot of things for a lot of students. Hence, they always need to carry a diary or something and still important stuff tend to slip their mind, because we all are humans. Hence, one of the most functional and thoughtful gifts for your teacher can be a premium set of post-its. They can keep using these Post-its throughout the day to write important stuff immediately and will be more productive. Once done, they can erase/throw the older post-its. This is going to make their lives so much easier.
Orthopaedic Seat Cushion
So, if your favourite teacher is above 40 years of age, this gift comes in really handy. Teachers tend to spend most of their lives standing and sitting (just like more people) but in a stretch of longer periods. Hence, every time they sit, they need some special care and this is where the Orthopaedic Seat Cushions come into use. Even if teachers have to sit for longer periods, they can use this cushion and can make their lives easier. These cushions are portable, durable, and comfortable so they can be taken anywhere. Your pure thoughts are surely going to reflect through this gift.
Desk Organisers
A teacher can never have enough of desk organisers. A teacher's desk at home, in schools, or any place they are teaching, has a lot of things. They need these things on a regular basis to carry on with their day-to-day work life. For them, desk organisers, are a really thoughtful gift to manage their life a little better. You can give organisers to organise their desk essentials at one place, stationery at one place, book ends, glasses organiser, etc. An organised workspace is going to help them mentally and their lives are going to be more structured as well.
A Really Functional Bag
This goes for teachers of all genders, of all categories including tuition teachers, work-from-home teachers, tutors, school teachers, and principals, of all subjects and of all variations. You need to find a functional bag for your favourite teacher in which they can fit in all their regular day-to-day life work stuff. The main idea for gifting this bag should be to make their life easy by giving them a functional bag that not only fits all their stuff but helps them to be more organised. Bags are always considered great gifts, so go ahead with this one.
Cookie Containers
This one is a fun but also a thoughtful gift on a lot of levels. First, everyone loves cookies so if you are gifting them a cookie container, they are going to love you because they have more space now to store their favourite cookies. Second, if you give them a cookie container that is portable and can be taken anywhere, they are going to love you even more because they can take this anywhere with them and have a bite of their favourite cookies on the go. Find something fun and functional and you are good to go with this gift.
Planners, Journals, Diaries
We cannot stress more on the importance of these in the lives of any teacher. A teacher can never have enough of these things. Any working professional or an adult requires these things to keep their lives sorted but for teachers, these are more than essentials. So, as a student, you must find the best planner that has a lot of deep insights, a nice journal that helps them to record their day and feel free, and a nice diary where they can mention their daily work. Make a nice set of all of it and present it to your teacher on the teacher's day.
Essential Oils Set
Essential oils are basically calming oils. They are used to get stress-free and their uses are a lot. You can use a few drops of essential oils on your pillows every night before you sleep because these help you sleep better. Essential oils can also be used in aroma therapy to relax your senses. These oils can be added to the bath for a better experience and these oils can also be applied to your hair to get rid of extra tension. Now, think about it, are these not going to help your teacher? Of course, they will so go ahead and find the best essential oil kit for your teacher.
Functional Ready-to-Take Coffee Mug
The final one on this list is also a really thoughtful gift for your teacher. It is a functional coffee mug. By functional, we mean not the regular coffee mugs in which you pour your coffee and enjoy. We are talking about the coffee mugs in which you can either store hot/cold coffee for longer durations or the mugs in which you can instantly make coffee (hot/cold) anywhere, anytime. Lots of such cups are available online. Surely, they are a little expensive but they are great to go for a working professional. You can never go wrong with this gift for sure.
Conclusion
If we say thoughtful, we will surely deliver the same to you. None of the gifts mentioned above are not thoughtful in any way. All of them can be gifted to your teachers on this teacher's day and we can assure you that they are going to be extremely overwhelmed by your surprise. Of course, there are other cute gifts that can be given to your teachers like chocolate hampers, cookie boxes, flowers, greeting cards, etc., if you wish.
Those gifts can easily be found on chocolaty.in. If you order from chocolaty.in, you will get free home deliveries of these gifts even on the same day. So, make sure to check out our collection. Also, a teacher's day cake is essential to be gifted to your teacher to spoil them a bit and let them know that they are extremely worthy of these celebrations. Find the best teacher's day theme cakes on chocolaty.in. You will be spoilt for choices on our website. Come, explore!
Top 9 Thoughtful Gifts for Your Favourite Teacher – The annual teacher's day is right here, it is celebrated on September 5th in India, as we all know. Celebrating teacher's day and seeing your favourite teacher smile is the most beautiful thing to experience. This day is probably one of the most important days in…