Did you know? The term 'cake' is derived from the word of a Viking origin, from the old Norse word 'Kaka'. A sweet, delectable dessert, food historians believe that the Egyptians were excellent bakers known for their honey-sweetened dessert bread. During the ancient times, there was not much of a difference between a cake and a bread, as a bread was a fancy dessert, similar to our modern-day fruit cakes or plum cakes. As time passed, the dense cakes became more fluffy and gooey. The Romans started the trend where yeast was added to the dough to make it airy. However, during the 16th Century, the Italians excluded the yeast and started adding eggs.
For centuries now, this mouth-watering dessert has been tried out in various styles, resulting in several lip-smacking versions. So, what is a cake? It is nothing but a baked dessert. With a porous like texture, a cake is baked to perfection only when it rises while it bakes.
European countries and North America are basically the centres of cakes. However, there are a few cakes, which are popular throughout the world. The unique blend and the wholesome flavours make them our favourites. Curious to know about them? Scroll down to know more.
Angel Food Cake
A fluffy, soft, and spongy cake, Angel Food cake was baked using egg whites, flour, and sugar. For the porous texture, beat the egg whites to perfection were mandatory. They had to be whipped until they became a foamy liquid. The other ingredients were folded into it gently for a fluffy cake. According to food historians, this exotic dessert originated in the Afro-American regions. Some historians also believe that this exquisite cake was invented during the early 1800 A.D in South Eastern Pennsylvania, the same place which produces the maximum cake molds.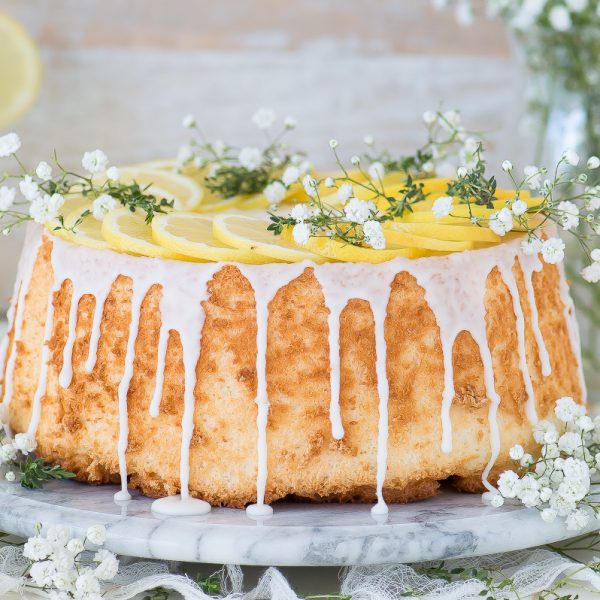 German Chocolate Cake
Fun fact – 11th of June is celebrated as the National German Chocolate Day in the USA. Maybe, we can all start this practice, can't we? After all, how can one say no to some delicious chocolate cake?
Another fun fact? The German chocolate cake has no connection to Germany, was not invented by a German, and there is no brand of chocolate known as the German Chocolate. Your curiosity has been piqued, isn't it? The German Chocolate cake was basically made of sweet chocolate, coconut, and pecans. And, the person who invented this chocolate goodness was Sam German. In 1852, he sold his recipe for the dark baking chocolate bar to a company known as Bakers. And, later on in 1957, a Texan Homemaker, Mrs. George Calay published her German Chocolate Cake recipe in the Dallas Morning Star newspaper as the 'recipe of the day'.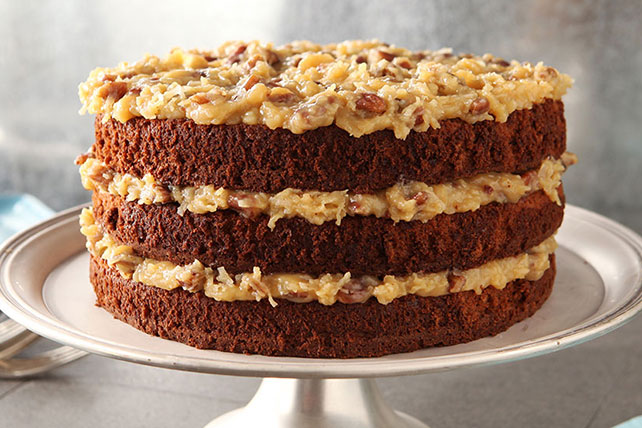 Tiramisu
A popular Italian dessert, tiramisu is a crowd-pleaser. It is such rich and moist dessert, that it will leave you craving for more. When it first originated, it is said that loose custard was used for the creaminess. However, today, it has been replaced with mascarpone cheese. A tale attached to this delicious dessert is that once upon a time, in the North West Region of Tuscany Italy is a town named Sienna. One day, to honor the Grand Duke Cosimo Demideci III, a dessert similar to that of Tiramisu was prepared and named Duke's soup. The Duke enjoyed the scrumptious dessert so much that he took the recipe from the bakers back to his hometown, Florence. The same thing happened to the English men who enjoy this lip-smacking dessert. They loved it so much that they also took the recipe back to their hometown, England. Since the dessert was exquisite, the popularity of it grew in England. And, so the love for Tiramisu spread