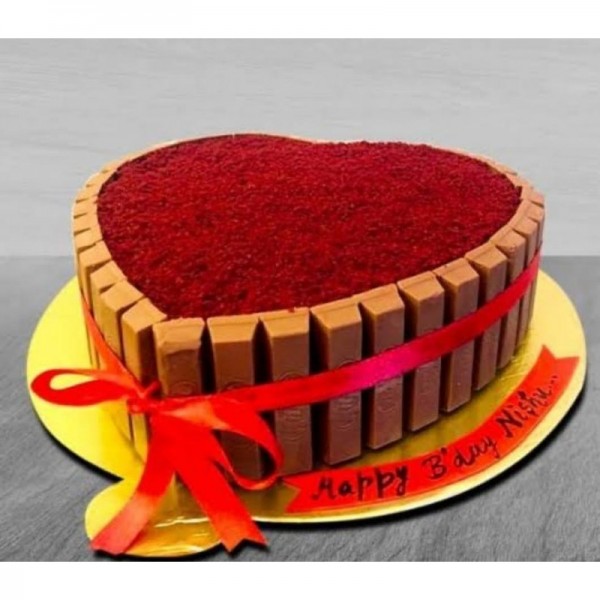 Why do people prefer red velvet cake?
If there is one cake in the world that would win the contest of being the most beautiful and the most aesthetic, then the red velvet cake would win it all. Red velvet cake has been winning hearts of people all over the since the time it has been introduced to the mankind.
Well, we are not be blamed because humans are made to get attracted towards beautiful things and a red velvet cake is beauty in all sense. Apart from how gorgeous this cake looks, it tastes heavenly and there is no second thought about it. The texture, taste, and the look of these cakes are really popular. These were some of the many reasons why do people prefer red velvet cake.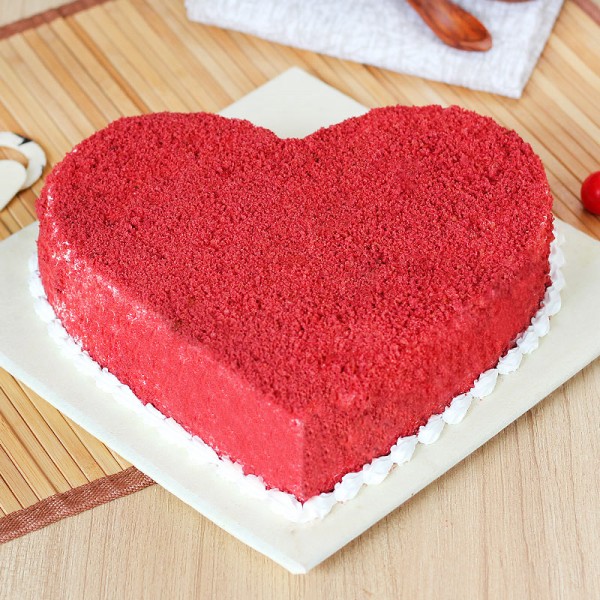 Why do people prefer red velvet cake?
#1 Nothing beats it's romantic side
 Whatever romantic occasion it may be like anniversaries, engagements, Valentines, relationship milestone, proposals, any anything, the first choice for a romantic cake has to be of a red velvet cake. The perfect red heart shaped cake is nothing but a delight to relish on especially on the special occasions.
You can never go wrong with a red velvet cake when you choose it for a special time. Little add ons like a special message, couple hashtag, cute cake toppers, can make these cakes even more tempting and special.
 #2 That mild chocolate flavour
 A cake that has a red velvety finish and a mild chocolate flavour is nothing short of a piece of heaven. If you have ever eaten a red velvet cake you know that we are not exaggerating at all. For those who do not prefer extremely chocolaty cakes, then this should be your go to because the cocoa and chocolate flavour in it, is really accurate and mild. This could be one of the reasons why this cake is liked by most people irrespective of their taste.
 #3 The red colour powdery texture
One thing that makes the red velvet cake different from its peers is that it has a red texture/powder sprinkled all over it. Not only does this grain aesthetic looks great but they are also good for the taste buds for some reason. These add an extra oomph to the cakes for sure. The entire sponge/batter of the cake is red with a bit of powdery element making it look so good and also makes it drool worthy.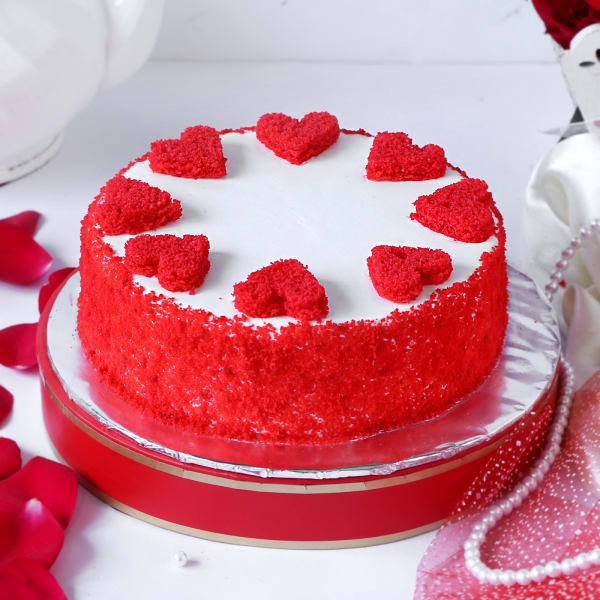 #4 The Tangy delight
Apart from the mild chocolate and a bit of cocoa taste, the red velvet cakes also have a tangy twist to it. This tangy flavour of this cake makes it a unique one in the market. In fact, the USP of a real red velvet cake is that it must have a tangy touch to it no matter what. If a red velvet cake doesn't have a tangy touch then it is not a real red velvet cake but just some ordinary cake with added red colour. This tangy taste is because of the buttermilk and vinegar. These are the prime two ingredients of this delicious cake.
 #5 Icing and Frosting of Cheese Cream
The frosting of the red velvet cakes are of cheese making it even better than any other cake out there. A part of flavour of this cake is also because of the cheese frosting. The cheese balances the tanginess with some sweetness or else the cake might taste otherwise.
So, yes, a real red velvet cake also has cheese frosting. The icing of these cakes is also basically of cheese decorated with some other add ons. Cheese on the top, on the sides, and also in between the layers of the cakes make it extremely delicious. The cheese lovers like this cake a little more because of this reason.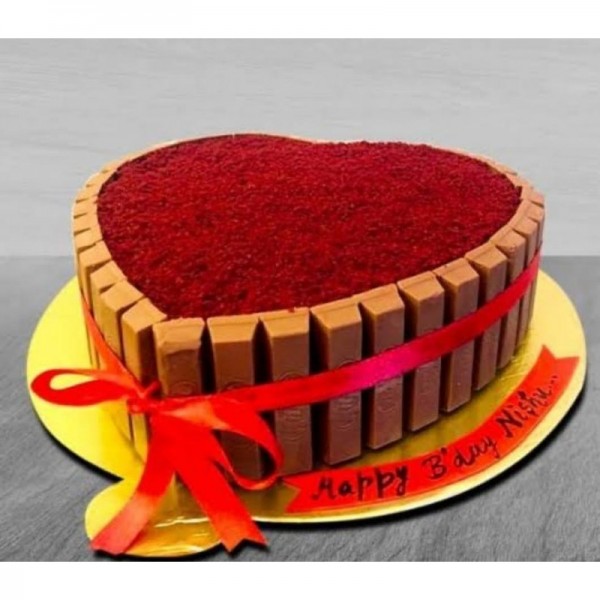 Weren't these enough reasons to love a red velvet cake? Well, if you are a fan too then you might be having more reasons of loving a red velvet cake. We wouldn't be surprised if you come up with more reasons of loving this beauty. If you are searching for some perfect red velvet cakes then you might check out chocolaty.in. We serve the best and the most delicious red velvet cakes online in any city of the country.
With us, it is so easy that you just have to order for the cake right from your homes without visiting any place and get it delivered at your door step. No hassle, no issue, and everything sorted. You can also get cakes customised on our website totally as per your choice. You get a chance to buy a cake of your preference from our website at an affordable rate at your doorstep. What else in the world do you need more!
Trust us, come visit chocolaty.in and dive in the heaven of cakes and more.
If there is one cake in the world that would win the contest of being the most beautiful and the most aesthetic, then the red velvet cake would win it all. Red velvet cake has been winning hearts of people all over the since the time it has been introduced to the mankind. Well, we…