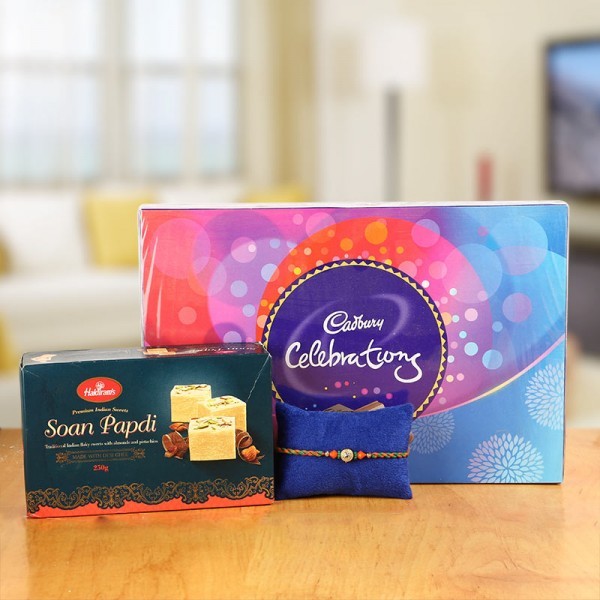 Things you should NOT do on Raksha Bandhan
Things you should NOT do on Raksha Bandhan – Yes, this blog is just not any other Raksha Bandhan blog. In this blog, we are discussing some of the things that most adults do and they should stop doing it on Raksha Bandhan from this day onwards.
There are plenty of cool ways to celebrate this day, so choose something that suits you, your siblings, and your entire family. But, make sure to not keep it low-key because this day is not a regular day. In fact, this is one of the most special days that God and our culture have given us to celebrate. This day gives us a chance to celebrate the love we share with our siblings who are our first friends and also the best friends in our lives.
Once you are done reading this blog, go tell your siblings how much you love them, how much they mean to you, and how your life is complete with them and extremely incomplete without them.
Things you should NOT do on Raksha Bandhan
Not Spending time with your sibling
The first thing on the list has to be this one, without any thought. On the day of Raksha Bandhan, you cannot afford to not spend time with your sibling at any cost. The very special Raksha Bandhan festival is not just about tying the Rakhi and exchanging gifts. It is all about celebrating this special bond that you share with your brother and sister. So, on this day, you cannot afford to not have some special time with your sibling. No matter how apart you have drifted with your sibling, no matter if you live in different parts of the world, no matter if you live together and spend all days together, this day is about just the two of you and you must celebrate it together by spending time with each other.
Not gifting something cute and meaningful to your sibling
Gifting is a ritual on the day of Raksha Bandhan. But, more than just a ritual, it is also about the cute feelings that you share with your sibling through exchanging gifts. You cannot afford to not share gifts with your siblings on this festival. Raksha Bandhan is totally incomplete without exchanging gifts between siblings. Also, it is just not about gifting any random thing and calling it a Raksha Bandhan gift. You have to spend some time choosing the best gift for your sibling. Get something that you are sure your brother or sister will love and spoil them with that.
Not having a fun day
These days, it is quite common. Everything that people do is meet their siblings, tie rakhi, exchange gifts, and then go on having a regular day on this festival. This was not the case when we were kids, right? We used to be so happy and excited about this day, we used to get ready, get the whole house ready, have good food, celebrate the festival, stay with family, play games, listen to songs, and so much more. So, the idea is to bring back those old days and make sure to make this day totally fun. You cannot have a boring and simple day on such a grand festival.
Not indulging in some family lunches and dinner
This was definitely a ritual for the day of Raksha Bandhan when we were kids. Moms prepared some amazing lunch and dinner for the day which was relished by the entire family. Then, we also used to order some delicious food from outside, order some desserts, and also the entire family relished on these. Those were the times when we used to celebrate this festival with enough zeal and excitement. Somehow, this ritual got ended because we got busy with our adult lives. To make this festival a lot more fun and vibrant, you must get back to doing these things on this festival.
Going to work or meeting friends
We always used to have school, tuition, and college holidays on Raksha Bandhan. We always waited for this day to have a break from the regular school days and enjoy this festival. So, if you are an adult now, you must take a day off from your work as well. There is no chance you are going to work unless absolutely necessary on the day of Raksha Bandhan. You cannot miss having a fun day with your siblings at any cost. Also, along with this, if you are having a day off, you cannot plan something on your own with your friends. This is the day for siblings and hence must be celebrated with siblings only.
Having the day all by yourself
As adults, lots of things have changed over time. As kids, we used to celebrate enough time with our siblings in school, at home, in the tuition, at some extra classes, and more. But, as we grow up, most of the siblings tend to grow apart. This could be because of different interests, staying differently, and so many more reasons. So, there are siblings who celebrate this day just for the heck of celebrating it and then go ahead to spend the day all by themselves. You must change this connotation from this year. Do not have the entire day all by yourself, instead, spend it with your siblings.
Not sending a special message to your sibling
Change this from this year onwards, if you have still not been doing this. You cannot miss a day when you can send some cute and lovely messages to your siblings. Do not be the sibling that just comes to the place for tying the rakhi, give gifts, and leave. Be the sibling who loves their sibling and does not shy away from expressing how much you love your sibling. Make sure you send a message to your sibling on this day and make their day extremely special. They would be so happy with your message for sure.
Not giving chocolates or anything sweet to your sibling
Gifting is a special ritual and a cute gesture that has been followed on the day of Raksha Bandhan for ages now. So, gifting something special is always a good idea. Make sure to gift something fancy and nice to your sibling. But, along with this, do not forget to give something sweet to your siblings like chocolates, cakes, pastries, sweets, or any dessert. Giving sweets on rakhi is a special way to add sweetness to the lives of your siblings. It is a ritual that has been followed for ages because it is auspicious. So, no matter what you are gifting to your sibling, make sure to also give them chocolates or any dessert for that matter.
Conclusion
Now, you got what you should not do on Raksha Bandhan, no matter what. We are going to conclude this blog by saying that Raksha Bandhan is a festival that celebrates a relationship. It celebrates the relationship of two or more people who are siblings.
So, no matter what, you need to be together with your loved ones, your siblings, and your family on this day. Just like any other festival, make this festival grand even if you all are just at your homes. Make it special, involve the entire family in doing the regular things like having lunch, and make the rakhi tying ceremony something totally fun. Click lots of pictures, play music, and make this day a fun one that you will look back on later in life.
Things you should NOT do on Raksha Bandhan – Yes, this blog is just not any other Raksha Bandhan blog. In this blog, we are discussing some of the things that most adults do and they should stop doing it on Raksha Bandhan from this day onwards. There are plenty of cool ways to celebrate this…