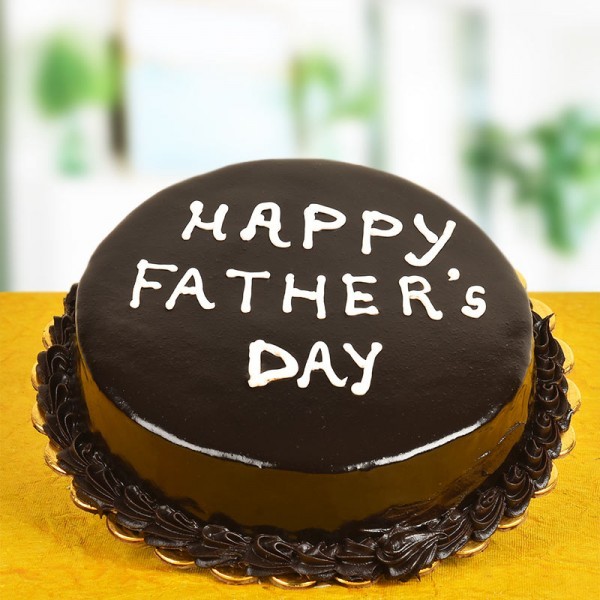 How to surprise your father on Fathers day?
How to surprise your father on Fathers day? – Father's day is all about celebrating the relationship you share with your dad. It is obviously about celebrating fatherhood, the emotional journey of a dad, and all those bigger things.
But, it is more about your relationship, bond, affection, and the connection that you share with your dad. This is the main reason why different people see this day differently and celebrate it differently. No two people will celebrate it in the same way and no one should compare their celebrations as well. Keep it chill, cool, and totally your way.
And when it comes to Father's day celebrations, here are the few ways in which you can celebrate Fathers day and make the most of it. Also, these are generalised ways that can be tweaked in everyone's preference as per their way.
How to surprise your father on Fathers day?
#1 Plan a full day outing with him
If this is something that you have not done in a while, well, now is perfectly the time to go for it. Outing sessions with dads are always fun. Remember how cool it felt to go out with our dads when we were kids? He used to make sure that we are the happiest doing the things we love. Now is your time to turn the tables, take him out, make him do the things he likes, and you just play along. This day is going to be so much fun for the both of you. You can include eating, watching movie, going for games, shopping, long drives, and lots of other things.
#2 Surprise him with a 'friend's session'
Well, a very cute thing to do for him is organise a friends session that includes all his best friends. In this session, you can start with inviting his friends for a house party or something and make sure that they also keep it a surprise from him. Organise some games, movie sessions, food sessions, music, etc in the house and surprise him with a chilled out day with his friends. He is so gonna love you for this time.
 #3 Gift him some customised meaningful knick knacks
Fathers day is actually incomplete without a cute Father's day gift. Instead of giving him something random, a good idea would to be give him something meaningful that stays close to his heart forever. It could be a customises mug that says best dad ever or thank you for having my back, etc. It could be a greeting card with something warm written on it. These gifts are more than just materialistic things. You can find such cute gifts and more on chocolaty.in. On our website, we have curated a Fathers day collection. It has everything that you are looking for.
 #4 Organise a cute message treasure hunt for him in the house
This Fathers day just do not send your dad a message or a wish saying 'Happy Father's day'. In place of it, create a series of messages, notes, and wishes, and hide it all around the house. Include the areas that you are sure he would check on a regular day while doing any regular activity. For example, keep it in the news paper stand. When he picks up the news paper, he finds a note from you, he reads it, feels good, and your job is done. Do the same in as many areas of the house and keep him occupied for the full day. It will be so touching. Also, include something meaningful in all the notes and not just random wishes.
 #5 Get him a customised fancy cake for the day
Last but not the least, make sure you order a Fathers day cake for him. Everyone likes cakes and cutting cakes on special days make the celebrations worth it. On chocolaty.in, you can find some amazing Fathers day cakes that you can directly buy. You can also get cakes customised from us. We would do home deliveries of the cakes at your doorstep and help you with it.
Weren't these ways amazing for celebrating Father's day and giving your dad a cute surprise on this day? We surely know these are. Surprising your dad on Farther's day is all about making your dad happy, bringing a smile on his face, and making sure that he feels the most valued on this day. But. Whatever the plan is, we would suggest you that keeps things as per his preference only. Include the activities and stuff that he likes so that this day is all about him.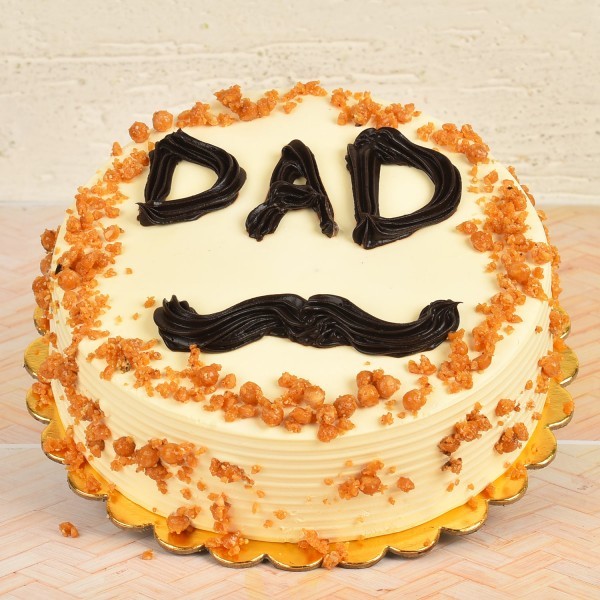 P.S – If you are looking for some cute Fathers day cakes and Fathers day gifts, the best place that you must look out for is chocolaty.in. On our website, you will find lots of customised Fathers day cakes in all latest designs like piñata cakes, pull up cakes, fondant cakes, classic cakes, and everything in all flavours. You will definitely find a cake in a flavour that your dad loves.
We would advise you to strictly order a cake of your dad's favourite flavour no matter what. We can do the same day deliveries of the cakes and gifts as well. So, if you have some last minute plans, or if your dad lives in any other city than yours, or if you want to create a cute surprise, then you must choose chocolaty.in.
How to surprise your father on Fathers day? – Father's day is all about celebrating the relationship you share with your dad. It is obviously about celebrating fatherhood, the emotional journey of a dad, and all those bigger things. But, it is more about your relationship, bond, affection, and the connection that you share with…