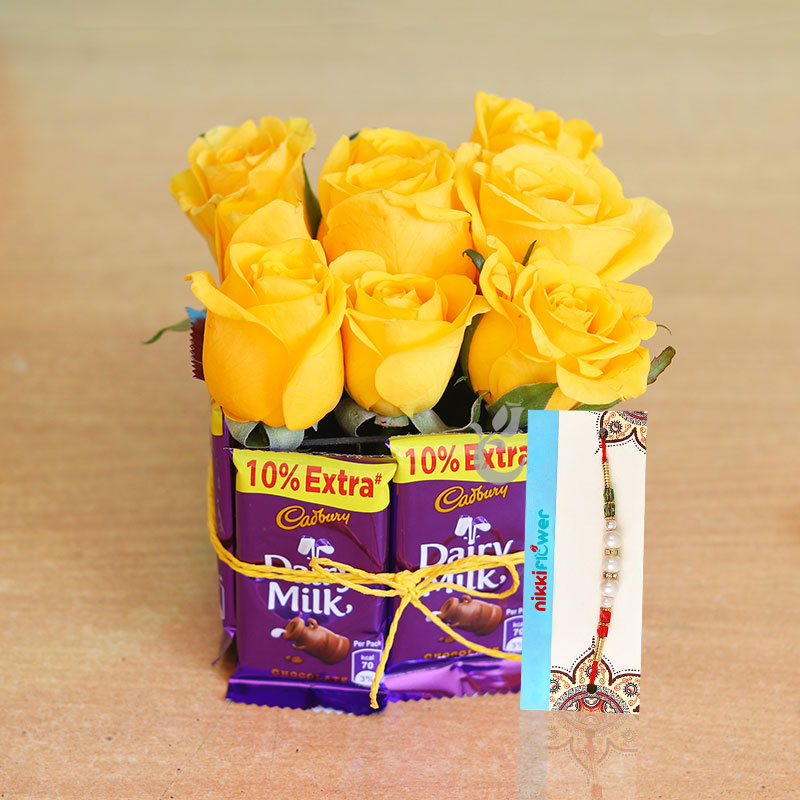 Flower gifting ideas on Raksha Bandhan
Flower gifting ideas on Raksha Bandhan – One thing synonymous to Raksha Bandhan is a gift. Not going to lie but sisters are the biggest gifts and the blessings in this world (this is coming from a sister, of course), but here we are talking about the materialistic gifts.
You cannot simply get away by saying anything on this day and not gifting a well deserved gift to your sister. Yes, we do agree that brothers should also get a gift, and your sister might already be arranging something for you because she is so cute. When it comes to your part, you must plan something nice for her too. A quick tip would be to gift her flowers that she loves the most, in case nothing is coming to your mind.
P.S – Everyone loves flowers. Flowers are all about radiance, cheerfulness, positivity, and all things good. Here are some amazing flower gifting ideas on Raksha Bandhan for your sister or even for your brother, basically for any sibling.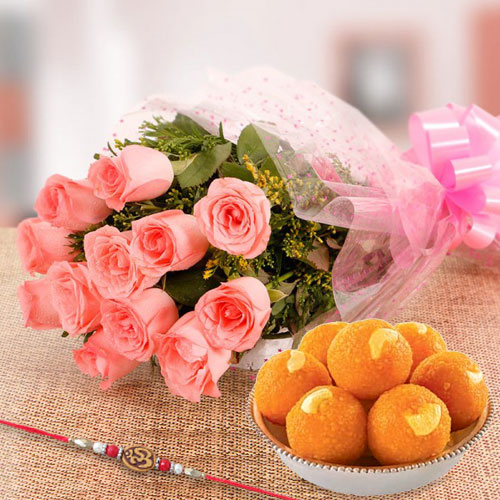 Giving flowers means giving a ray of sunshine and hopefulness to the ones you love.
Flower gifting ideas on Raksha Bandhan
#1 Sunshine goes best with the Sunflowers
We talked about sunshine and what better flowers than sunflowers to gift someone for hoping sunshine in their lives. We are telling you that your sister is going to love you a little more after receiving this gift. On chocolaty.in, you will get some amazing sunflowers in different assortments and budgets to choose from. A cute note telling her that she is the sunshine in a human form in your life with the sunflower bouquet is surely going to make the moment cuter.
#2 Colourful Club of Tulips
Flowers are all about beauty and colours. Gifting flowers to someone mean giving them positivity, affection, and praying good about their lives would that it would be as colourful as these flowers. A colourful club of Tulips can go a long way in this case. To make this gift a little more interesting, you can add a cassata or a rainbow cake in the package and gift her this colourful combo. Together, it all makes a little more sense, don't you think?
#3 A Bouquet of Lilies and Orchids
Do you know what sisters or girls in general like the most? Well, it's the effort. It's never about the materialistic things but about the effort her loved ones put in giving her something. So, even if you are giving her flowers on Raksha Bandhan for all things good, make it a little more creative.
Get her some lilies and orchids in a single bouquet and surprise her with this little cute beautiful thing. To customise the flowers of your choice and create a personalised flower assortment, reach out to chocolaty.in. No other florist's website offers more customisation than they do.
#4 Wild Roses and Some Chocolates
The safest, bestest, and the most amazing flower choice for this day has to be a bouquet of wild white roses and some white flowers to match the vibe. White roses are symbols of peace and love and what better flower than this to bring more peace in a sibling relationship.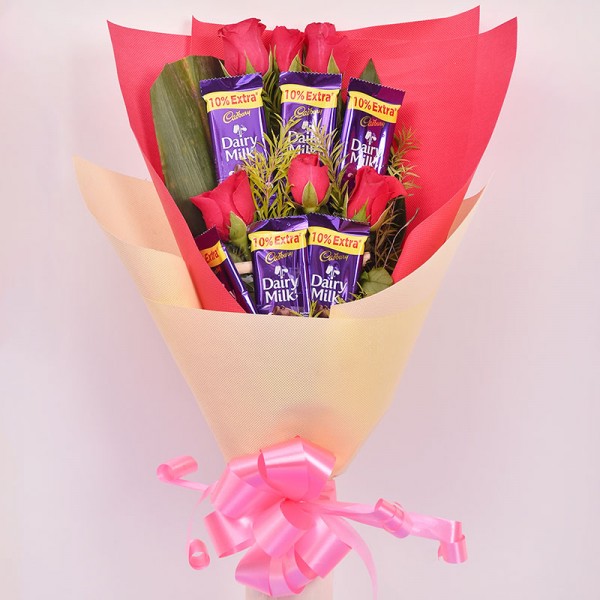 This love hate relationship where of course love overpowers the hate, make sure you include as many peaceful elements as you can. To add on the top of this, some milk chocolates in white colour would be a thoughtful gift without a doubt.
#5 A rustic basket of Iris and Lavender
You are in a win-win situation if her favourite colour is lilac or lavender. She would totally love this gift over anything else. A quick suggestion right here will be to spare a few of these flowers ad tell her to apply it on her hair as you found out that flower hairstyles are trending these days. She is going to love you so much for this.
#6 A Bouquet of Mixed Flowers, Chocolates, and Small Notes
Finally, one of the most amazing flower options for Rakhi has to be a bouquet of mixed flowers with chocolates and small notes depicting your feelings for her. Mixed flowers can have all the flowers in the same colour family or in a colourful rainbow style.
It can be anything as per your choice plus it must have some cute chocolates to match the whole vibe of it. The best thing about this bouquet has to be the small notes in it that can have something about your relationship, etc. You can get such a customised bouquet for yourself on chocolaty.in. It's the best platform to get something like this customised.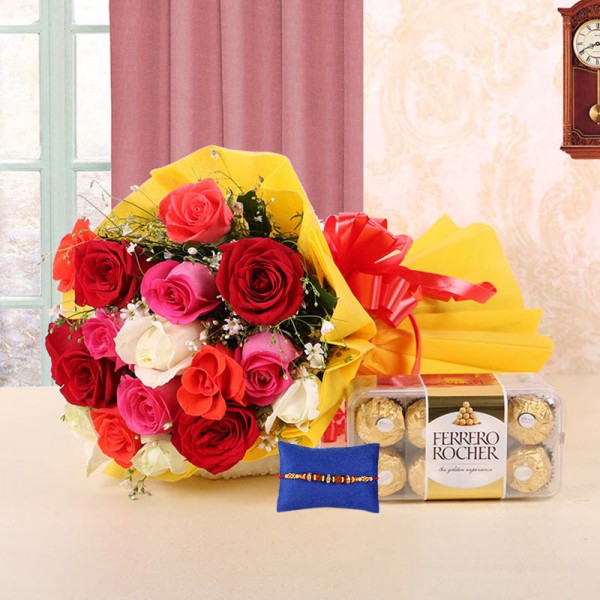 Weren't all these flower gifting ideas on Raksha Bandhan totally unique and amazing? We sure know they are. To get all these beautiful flowers in gorgeous assortments, you can visit chocolaty.in. It is the one stop platform for all things related to gifting.
Here, you can find some amazing rakhi gifts, rakhi hampers, flowers, and also Rakhi. All the kinds of flowers and other gifts that we mentioned above, are available on chocolaty.in. They also do home deliveries free of shipping cost to all cities of India at any hour of the day. So, for last minute or for some thoughtful gift idea, just visit chocolaty.in and gift your sister something beautiful.
Flower gifting ideas on Raksha Bandhan – One thing synonymous to Raksha Bandhan is a gift. Not going to lie but sisters are the biggest gifts and the blessings in this world (this is coming from a sister, of course), but here we are talking about the materialistic gifts. You cannot simply get away by saying…