Low Calorie Cake Recipes That You Need To Try Now !!
Low Calorie Cake Recipes – A special occasion coming up? A birthday or an anniversary? It is always a great gesture to make something yourself on such occasions and what better than a cake? The love, care and patience that goes into making a cake by one's own hand is unparalleled. With ingredients available more easily now, baking a cake has never been so much fun or so versatile.
In all this fun and frolic, though, it is important to remember that 'calories do count'. Just because you wish to stay healthy and are conscious of your calories consumption does not mean that you have to be cake-deprived.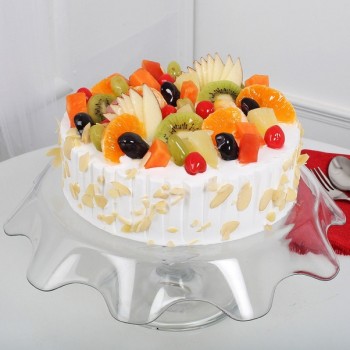 There are a ton of recipes out there, which are low on calories and yet result in decadent cakes. Going one step further, it is also possible to make delicious cakes without flour in them. Here are some of our favorite flourless cake recipes, which do not adhere to the adage – a moment on the lips, forever on the hips –
Low Calorie Cake Recipes
Flourless Chocolate Cake
A sweet tooth satisfying recipe, which needs just 5 ingredients:
170 gms chocolate
¼ cup pumpkin puree
1 ½ tbsp. maple syrup
1 tsp vanilla extract
3 eggs
Salt, optional
Melt chocolate for about 1 minute in the microwave and let it cool for a few minutes. Mix the puree, vanilla, maple syrup and one egg into the melted chocolate. In a separate bowl, whisk the egg whites of the remaining two eggs till white. Add the whisked egg whites into the chocolate mixture and add salt. Bake for 15 minutes in pre-heated oven at 350 degrees and dig in!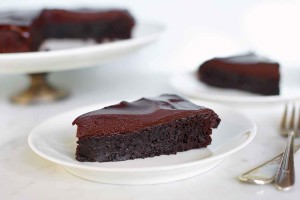 Carrot Cake
A healthy, delicious alternative to the traditional chocolate cake.
• 2 cups oat flour (oats ground into a flour)
• 1/2 cup granulated sweetener
• 1 tbsp. baking powder
• A pinch sea salt
• 1 small carrot, grated finely
• 1 cup milk
• 1 large egg
• 1 tsp vanilla extract
• 6 tbsp. butter, melted
Preheat the oven to 350 degrees. Whisk the milk, vanilla and egg in a bowl. Mix the dry ingredients in. Add the carrots and butter and mix well till a batter is formed. Bake for 25-30 minutes. Allow it to sit for 5 minutes and cool. You may frost the cake with homemade coconut frosting.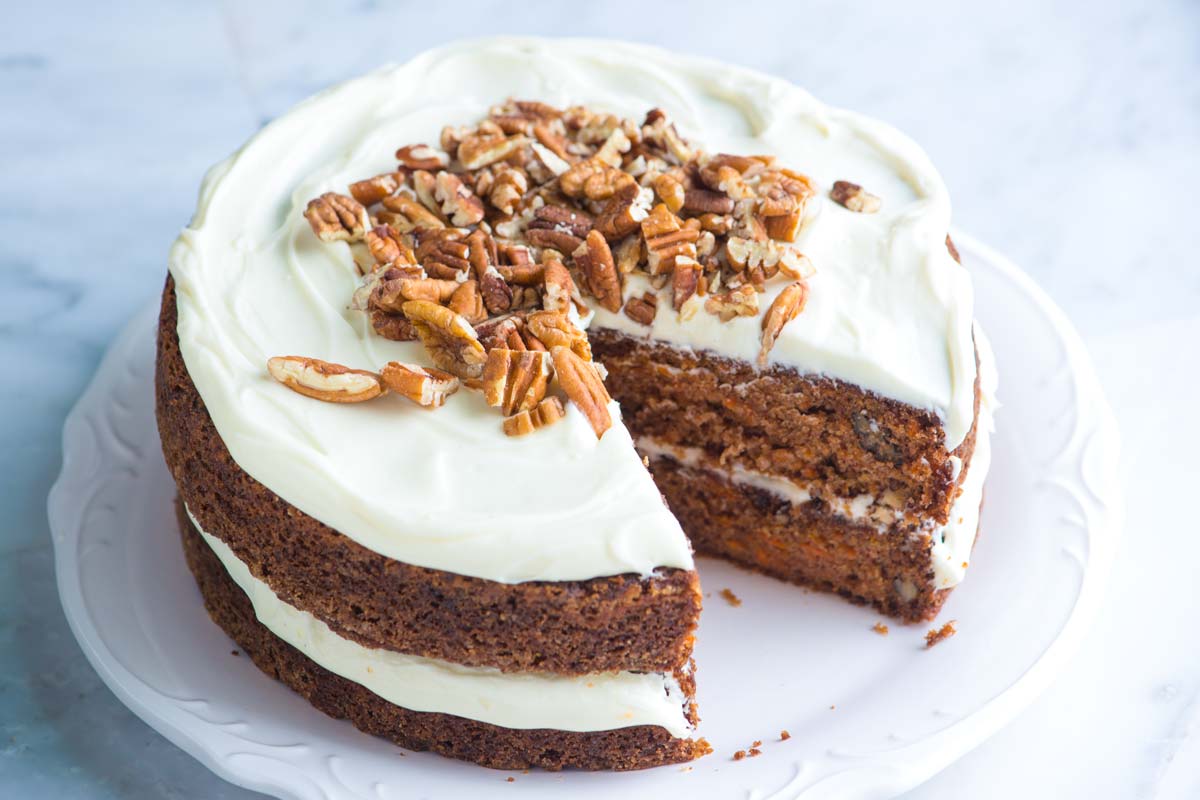 The no-oil, no-flour chocolate cake
This dessert takes about 25 minutes to be made and needs the following ingredients :
• 1 cup pastry flour (120g)
• 6 tbsp. unsweetened cocoa powder (30g)
• 1/2 tsp each: baking soda and salt
• 3/4 cup granulated sugar (140g)
• 1/2 cup mini chocolate chips, optional
• 1/4 cup yogurt of choice (60g)
• 3/4 cup water (180g)
• 1/4 cup butter,
• 2 tsp pure vanilla extract (8g)
In a large bowl, mix the flour, cocoa powder, salt, baking soda, chocolate chips and sugar. In another bowl, mix melted butter, yoghurt, water and vanilla and whisk it together. Pour the wet ingredients into the dry ones and combine it all. Pour into a greased tin and pop it into a pre-heated oven at 350 degrees. Bake for 25 minutes and viola – a rich, healthy cake!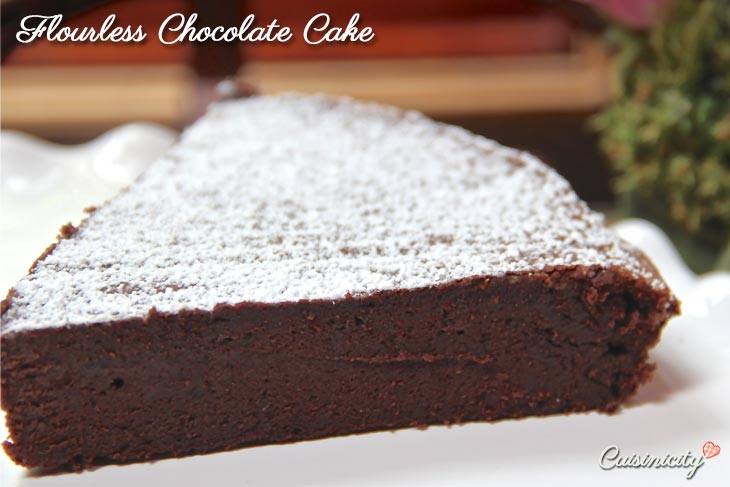 Low Calorie Cake Recipes – A special occasion coming up? A birthday or an anniversary? It is always a great gesture to make something yourself on such occasions and what better than a cake? The love, care and patience that goes into making a cake by one's own hand is unparalleled. With ingredients available more…