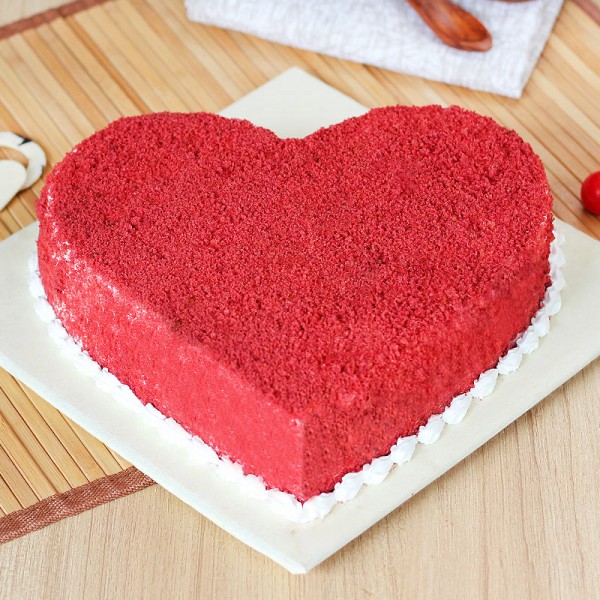 How to make classic red velvet cake at home?
classic red velvet cake – If you are looking for a recipe of moist, fluffy and perfectly balanced classic red velvet cake then this recipe is the best one for you. Topped with cheese and cream frosting to have perfect delicious classic red velvet cake. If you are looking for a red velvet cake online then have a look at this mouthwatering red velvet cake recipe.
Red velvet cake online is basically a cake with chocolate flavor. The red color is produced using red food coloring. If you are thinking that chocolate cake is same as red velvet cake as both are made up of chocolate flavor then you are wrong because of less cocoa powder in red velvet cake, the cake has its own unique taste and texture.
Topping with cheese and cream frosting makes it more unique, special and delicious. And we are going to guide you to make it exactly that way.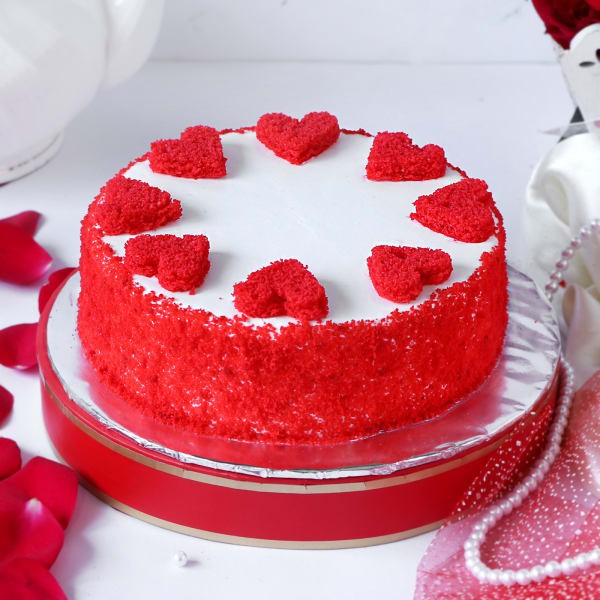 Here is the recipe to create classic red velvet cake at home
Required Ingredients
Cake ingredients:
• 3 cups: All-purpose flour
• ½ cup: Cornstarch
• 3 cups: Sugar
• ½ cup: Unsweetened cocoa powder
• ½ cup: Vegetable oil
• 1½ cup: Buttermilk
• 1¼ cup: Warm water
• 4 eggs
• 1 tablespoon: Baking soda
• 1½ teaspoons: Baking powder
• 1½ teaspoons: Salt
• 1 teaspoon: Vanilla extract
• 1 teaspoon: Distilled white vinegar
• 2 tablespoons: Red food coloring
Frosting ingredients:
• 1 teaspoon: Vanilla extract
• 1 cup: Butter (softened)
• 4 cups: Powdered sugar
• 16 ounces: Cream cheese (softened)
Instructions to prepare classic red velvet cake
Cake preparation:
1. Take a large bowl, add cornstarch, flour, sugar, cocoa, baking soda, salt, and baking powder. Mix all the ingredients, you can use a hand mixer for mixing purpose on lowest speed.
2. Add warm water, oil, vinegar, vanilla, eggs, buttermilk and food coloring in that mixture. Beat well to create a smooth batter. Remember that the beating process will only take a couple of minutes of yours.
3. Divide the batter into three pans. Pour batter in three greased pans. Bake it on 350 degrees up to 30 to 35 minutes. In order to check poke the cake with a toothpick if its clean then it means the cake is properly baked.
4. Let the cake cool in pans for 10 minutes. Then remove it from pans and put it on wire racks to let it cool down completely from all sides.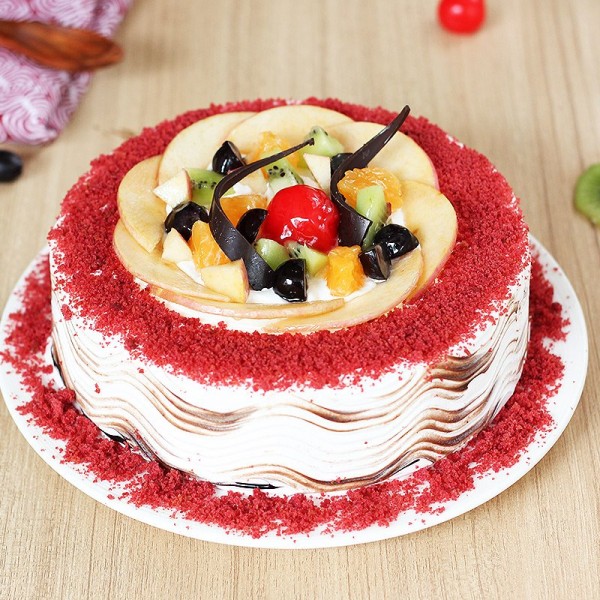 Make the frosting
5. Take a large bowl, add butter, cheese, and cream. Beat the ingredients until getting a smooth batter. You can also use a hand mixer to get a smooth batter.
6. Add vanilla extract in the mix and beat the batter until completely combined to give even texture.
7. After the batter is ready, beat-in the powdered sugar to add sweet taste, add 1 cup at a time until you get smooth frost. Now, the batter is ready for the icing.
Final
8. Spread the frost between layers of cake after assembling all the three layers. Add frosting on top and side of the cake. Here is your Classic red velvet cake online Ready to be served and enjoy.
Recipe notes: Cooled cake can be stored in the refrigerator for one day. You can loosely wrap it in the plastic paper to keep it fresh for three days. Warm it up according to the room temperature before serving.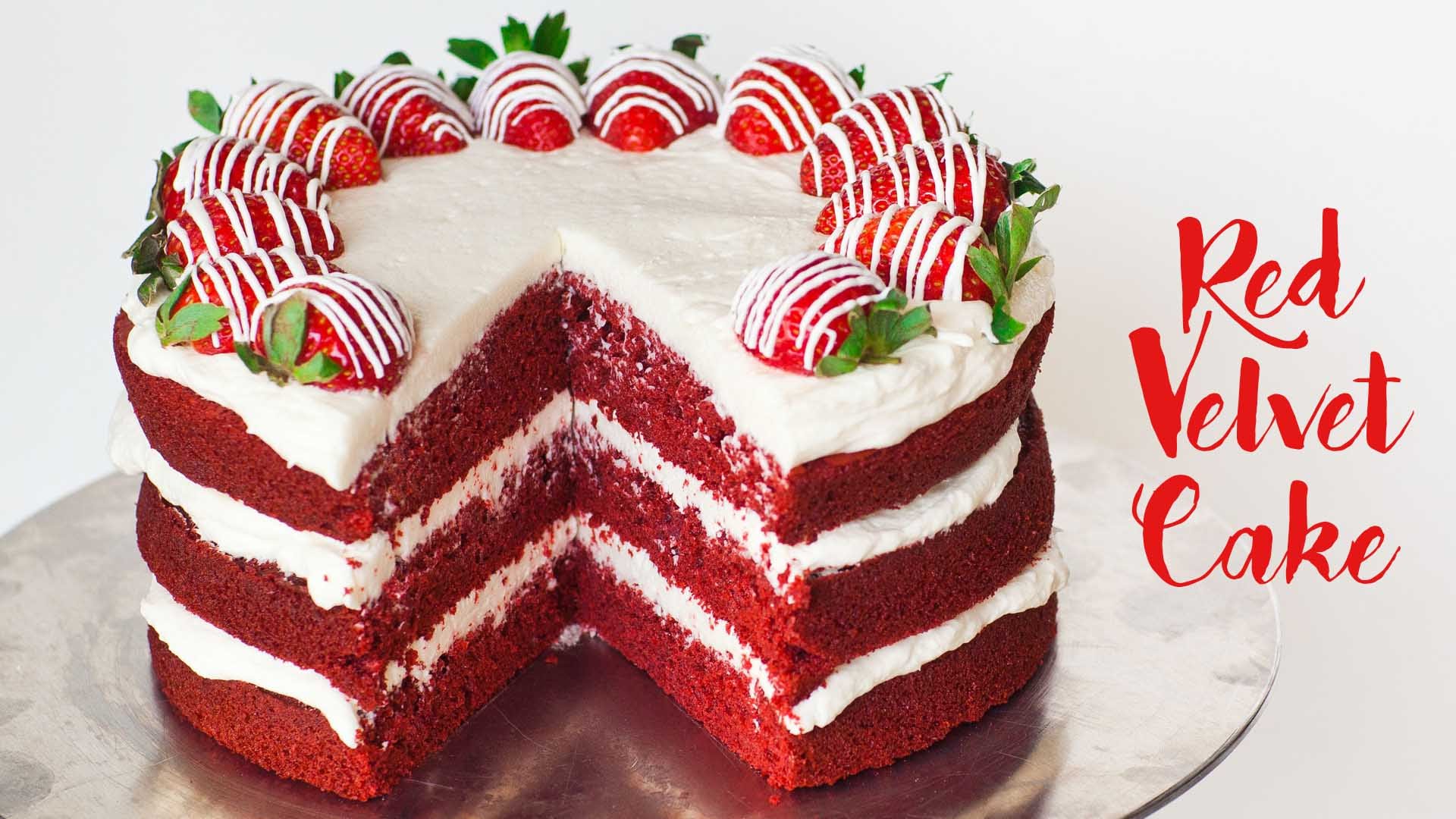 classic red velvet cake – If you are looking for a recipe of moist, fluffy and perfectly balanced classic red velvet cake then this recipe is the best one for you. Topped with cheese and cream frosting to have perfect delicious classic red velvet cake. If you are looking for a red velvet cake online…