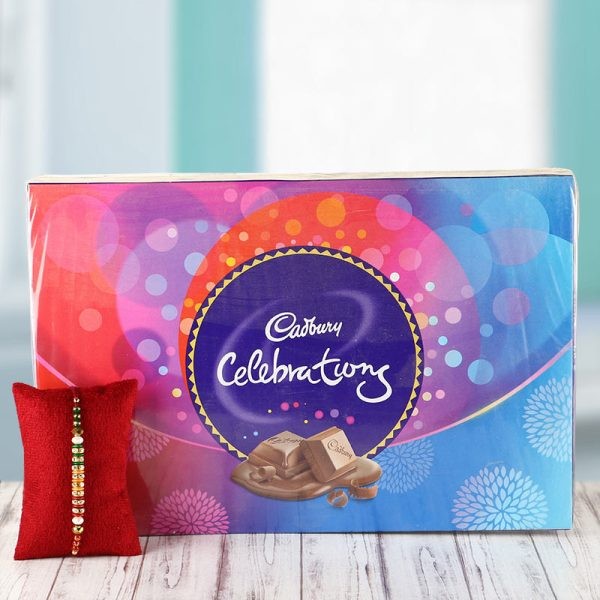 Celebrate a Budget Friendly Raksha Bandhan with Gifts under INR 500
Celebrate a Budget Friendly Raksha Bandhan with Gifts under INR 500 – For the ones celebrating Raksha Bandhan, there is no way that you can celebrate this festival of sibling bond without buying some gifts for them.
There is absolutely no way that you can be indulging in this festival without the rituals of gifts. In case you are still confused as to what gifts to give to your siblings then we have some options for you under some strict budget. We get it that it would be tough for everyone to buy expensive gifts so we have something in here for under Rs 500.
P.S – It is never about the amount you spend on a gift to make anyone happy but it is always about the effort that you put counts in. We made sure that all of these gifts scream your effort to the fullest. No wonder your sibling is going to be super happy with these gifts.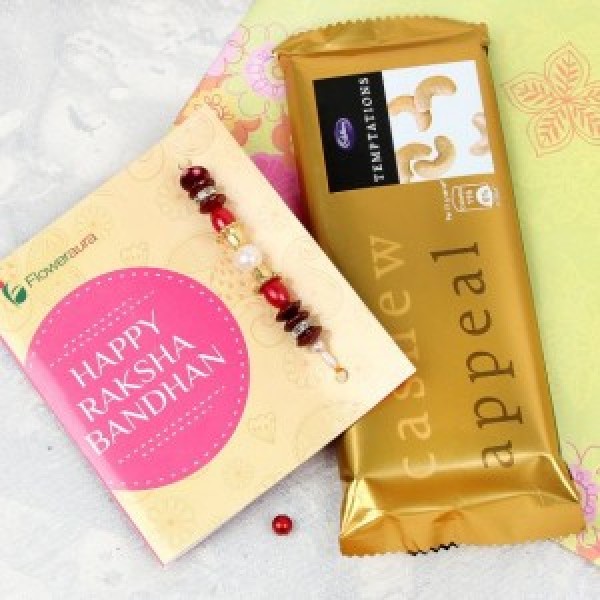 Budget Friendly Raksha Bandhan with Gifts under 500
#1 Cookies Chocolates and Rakhi Combo
Instead of sending Rakhi alone to your siblings for the Raksha Bandhan festival, why not amp it up a bit. Choose some cookies as well along with your Rakhi from chocolaty.in and surprise your sibling. Cookies make for a cute gift because they are also a dessert and kind of fancy as well. It would be a fancy gift to send to your sibling.
#2 Chocolate Bucket with Personalised Notes
Do you know what goes synonymous with Rakhi? They are chocolates. You cannot celebrate Rakhi without including lots of chocolates in it. Chocolates are something totally basic for the siblings that count as the must give gifts for the siblings on this day. On chocolaty.in, you can find cute chocolate buckets with different kinds of chocolates and flowers. Choose the one you like and send it to your siblings through our website. Cherry on the cake will be adding some personal notes on it for your siblings.
#3 Customised Mugs and Rakhi
One of the best gifts for Raksha Bandhan has to be the customised mugs where in one can get customised the photos of quotes of your siblings and more. A customised mug along with Rakhi could be a cute gift. A suggestion would be make the customisation cuter with cute quotes or your photos together to get your sibling's teary eyed.
#4 Hamper of Flowers and Chocolates
If nothing is coming to your mind then flowers and chocolates could be counted as the best working gift. Hardly there is someone who would not like flowers and chocolates and hence you can never go wrong with these. On chocolaty.in, you will find a lot of cute and unique hampers containing flowers and chocolates of all kinds.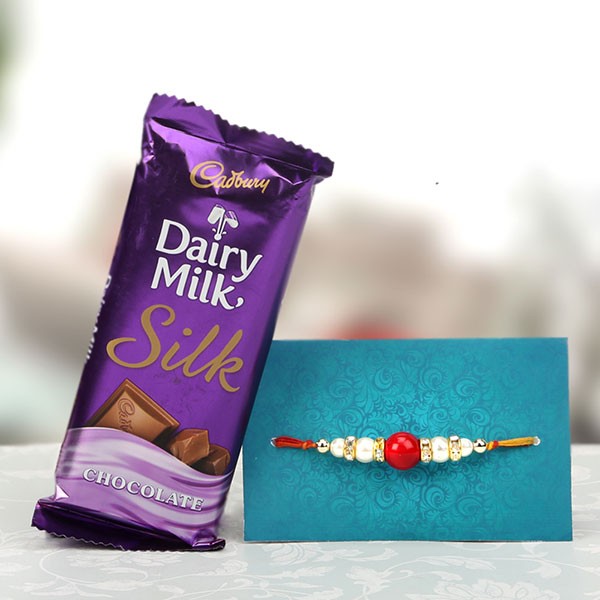 #5 Box of Berries and Dry Fruits
Now, this is something quite unique, isn't it? For the siblings who love fancy and healthy things, this could be the best gift for them. A box of berries like blue berries, strawberries, etc along with some dry fruits can be such a fancy gift. They look so cool, are healthy, and also under a strict budget. On chocolaty.in, you can find a lot of dry fruits hampers as well. They are all under budget.
 #6 Flowers, Cup Cakes, and Rakhi
A sweeter gift for your sibling has to be flowers, cup cakes, and Rakhi. You can find all of these on chocolaty.in. On our website, you will find some pre curated Rakhi combos to easily choose from. In case you want to get something personalised from scratch by choosing individual combos then you can do that too. Our website is flexible for the users that way.
#7 Personalised Rakhi Card
Finally, if nothing works, feelings do. So, just pen down all your feelings on a piece of paper and get it printed on some personalised Rakhi cards and get it delivered to your siblings through us. You can also include some pictures of your and you sibling as well and make it super cute. It could be a good show piece to always keep in front of you and feel the love. It can be counted a decent decorative show piece as well.
Weren't these gifts just super amazing under a strict budget? Not only are these gifts super unique but also under a strict budget. You do not need to dig massive holes in your pocket to make your siblings happy. You just need to show your effort through these personalised gifts and see the biggest smiles on your sibling's faces
Not to forget, all of these gifts are available on the best gifting platform of India which is chocolaty.in. On this platform, you can choose these and more of such gifts, schedule their online delivery, add as many customisations as you would want, and get them delivered anywhere across India.
Celebrate a Budget Friendly Raksha Bandhan with Gifts under INR 500 – For the ones celebrating Raksha Bandhan, there is no way that you can celebrate this festival of sibling bond without buying some gifts for them. There is absolutely no way that you can be indulging in this festival without the rituals of gifts. In…